Types of Accommodation Available
Our beautifully landscaped and grassed caravan park has whatever accommodation you are looking for.
» Superior Deluxe Cabin
» Powered Sites (some drive thru)
» Unpowered Sites
All Cabins are air conditioned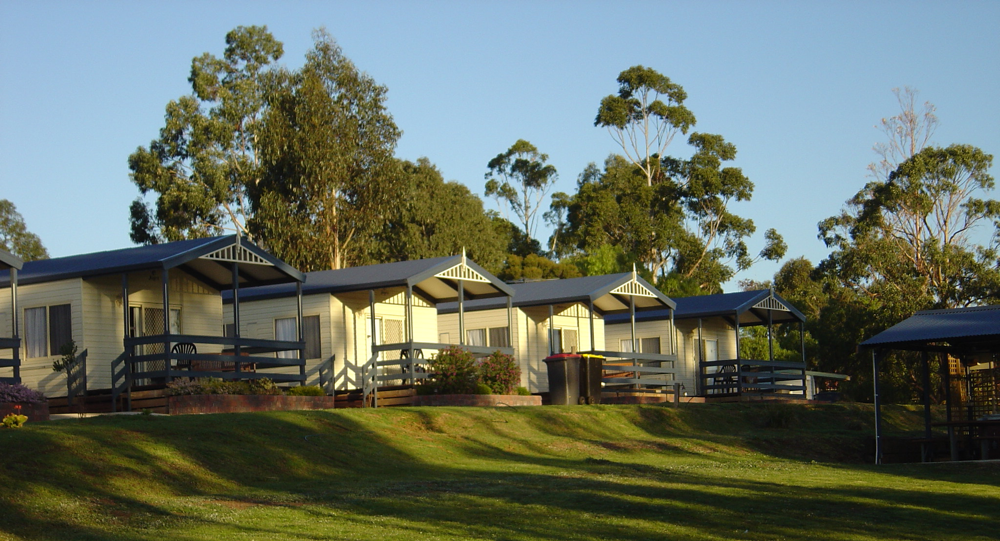 Staying with Pets
Here at Bacchus Marsh Caravan Park, we understand that many of our traveling customers like to bring their pets with them too.
To ensure that everyone can have an enjoyable stay whilst holidaying with their pets, we ask that you all take measures to ensure that there is safe and responsible supervision of your pet at all times whilst on site.
Below is a list of our requirements of pet owners.
Pets must not be in the park without manager's consent
Under no circumstances should a pet be left unattended
Pets must not be a nuisance or cause distress to other park occupants
Animals are to be on a leash or tethered at all times
Larger and stronger breeds are to be walked by responsible adults only
Pets must not be in or near amenities
Pet owners are required to dispose of any animal wastes promptly and appropriately, by picking up and wrapping the pet's waste in a plastic bag and disposing of it in the rubbish bins provided throughout the park
Pets are not permitted in park accommodation
Guests failing to follow the above rules will be asked to leave the park immediately.